GloucesterTimes.com, Gloucester, MA
July 17, 2007
William Ketter
Senior Vice President
William Ketter
Senior Vice President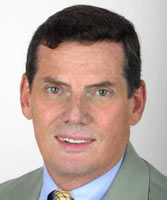 Bill Ketter is a veteran journalist and news executive. He was a reporter, editor and vice president with United Press International for 16 years, and served as senior vice president and editor of The Patriot Ledger in Quincy, Mass., for 20 years. He is also a former Boston Globe vice president and former chairman of the Boston University Journalism School.

Ketter has served as president of the American Society of Newspaper Editors, and as a member of the Pulitzer Prize Board at Columbia University. He is a recipient of the New England Academy of Journalists "Yankee Quill Award" for outstanding contributions to New England journalism, and currently serves as chairman of the academy.
To contact William Ketter please fill out the form below.