GloucesterTimes.com, Gloucester, MA
July 17, 2007
Dana C. Scholtz
Dana C. Scholtz
Vice President of Plant Facilities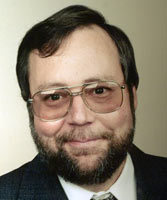 Dana C. Scholtz has been at the Eagle-Tribune for more than 30 years, having served three generations of the Rogers family. He sees maintenance of the plant and grounds as important not only to the paper, but to the community, presenting a building it can be proud of.

He is a member of the Friends of Merrimack and the Holy Family Men's Guild. Dana has lived in Andover all his life and grown up with the paper.
To contact Dana Scholtz please fill out the form below.