GloucesterTimes.com, Gloucester, MA
July 17, 2007
John S. Gregory
John S. Gregory
Vice President of Information Technology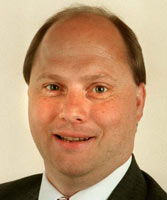 John S. Gregory has been with The Eagle-Tribune for 10 years.

He lives in Merrimac and is married with two daughters. He is a member of the Advisory Committee for the Department of Computer and Information Sciences at Northern Essex Community College.

He received a bachelor's degree in Computer Science from the State University College at Potsdam, N.Y.

He serves on the board of Directors for the Newspaper Operations Association.
To contact John Gregory please fill out the form below.