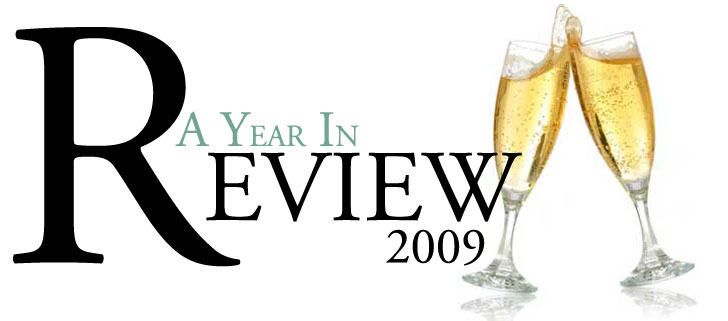 1. Gloucester High football champions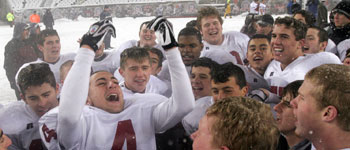 The Gloucester High football team won the Eastern Mass. Division 1A Super Bowl, completing a perfect 13-0 season on Dec. 5 at Gillette Stadium. It's the second time in three years that the program has won the Super Bowl and finished 13-0, and it was the third straight Super Bowl appearance. Not only is this our number one sports story of the year, it made the top 10 news stories as voted on by both the Times' editorial staff, as well as our readers!
2. GHS baseball advances to state semi-finals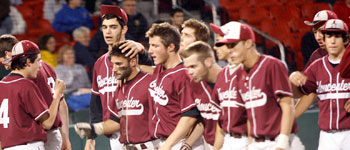 The Gloucester High baseball team surprised everyone in 2009 by upseting St. John's Prep in the Division 1 North finals and advanced to the state semifinals. The team's 2009 success cemented them as the best baseball team in the school's history.
3. Gloucester Triathlon debut a success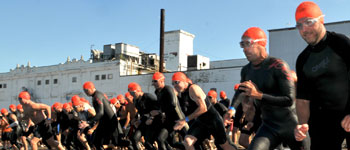 The first-ever Gloucester Triathlon debuted on Cape Ann in August and was a giant success, attracting 800 competitors, both elite and first-timers. Considering many of the first-time triathletes were unfamiliar with the rigors that make this competition so difficult, it's easy to say in hindsight that this event went out without a hitch.
4. Gloucester High girls soccer turns around the program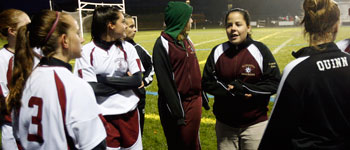 Gloucester High girls soccer not only won their first game after three winless years, but they qualified for the state tournament under the guidance of first-year coach Alex White. It's the first time that the seniors ever tasted victory. While White credited the team's efforts for the turnaround, the team says it was their coaches confidence that helped them rise to the occassion.