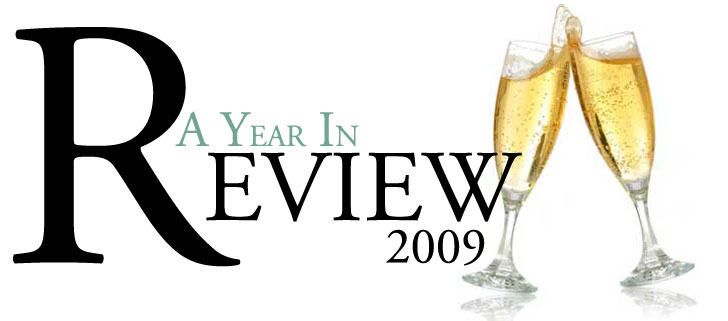 1. Sinking of the fishing vessel Patriot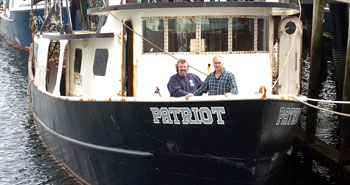 The tragic loss of the Patriot's captain, 36-year-old Matteo Russo, and his father-in-law, John Orlando, 59, came when t Jan. 3. Their loss was not made any easier when it became clearhe 54-foot fishing vessel went down in the early-morning hours of that the U.S. Coast Guard — thanks in part, the agency itself later found, to inexperience within its own chain of command — didn't launch a full search-and-rescue operation for 2 1/2 hours after the first report of the vessel's trouble.
2. Eastern Ave. House Explosion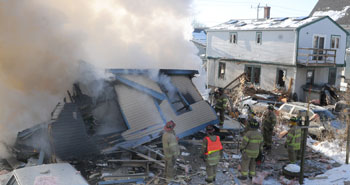 For weeks, residents of East Gloucester had reported the smell of gas in the area around Jeff's Variety. Shortly after 8 a.m. on Jan. 25, the home of Gloucester Police officer Wayne Sargent erupted in a devastating natural gas explosion. The blast blew the front door into the street, drove the heavy, metal cellar bulkhead high into a tree, and damaged nearby homes, too. But Sargent, who was in the basement at the time, survived. He and his neighbors are rebuilding their homes — and their lives.
3. Gloucester 20-day boil water order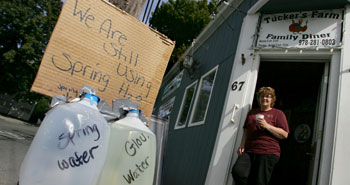 When the city first ordered residents to cease outdoor water use, officials also ensured residents their water was "safe for drinking." But on Aug. 21, the state Department of Environmental Protection found otherwise, placing the city, its residents and businesses under a "boil-water" safety order that would carry on for 20 days. No traces of E.coli or other fecal bacteria was ever found, but the crisis cost many businesses and residents thousands of dollars — and is about to cost a lot more for repairs.