Now 129 days since the last high school sports event and desperately needing something to count down towards rather than up from...
If Arthur Fonzarelli wasn't busy being the embodiment of cool in 'Happy Days', he could've been a sportswriter.
That's because Henry Winkler's leather jacket wearing, thumbs up giving pop culture icon was incapable of finishing the sentence, "I was wrong."
To great comedic effect, the Fonz would stutter and stammer when he got to the 'R' sound in wrong. That's pretty much how I feel when it comes to strong opinions from the world of professional sports.
It's not exactly an Odysseus-level tragic flaw, but it's worth exploring.
This past weekend, I started thinking about the internet phenomenon of Old Takes Exposed. In short, they find old posts declaring views that turned out to be worse than New Coke. It's full of stuff like 'Mookie Betts will never make the big leagues', 'Brad Marchand will never be more than a third liner grinder', 'Ras-I Dowling will be the best defensive back in Patriots history', etc.
What were some of my worst takes of all-time? I don't think I have any whoppers on the level of some of the sports geniuses out there. It took me a while to land on what I think is the worst, and that's that the Bruins should've gone after Alex Semin around 2010.
I knew the B's needed a pure goal scorer on the wing and for whatever reason, I zeroed in on Washington's sniper. It turnedout he's not much of a sniper. He scored all of 41 goals in a half-dozen years after leaving the Capitals, the number I figured he'd average for the Bruins. The deal I wanted to give him probably would've ruined the salary cap and doomed Boston to lose many good, young players (although then-general manager Peter Chiarelli accomplished that with my foolish proposed signing).
So I was dead wrong about Alex Semin.
Who else?
I don't think my track record picking winners of the championship games has been stellar. For every correct, "I am positive the Baltimore Ravens will beat San Francisco" in Super Bowl XLVII, there's multiple bad picks like expecting the Colts to handle the Saints in their Super Bowl, not believing in the Seattle Seahawks' defense in 2013 against Denver, and being sure Arizona would prove Carolina a fraud in the NFC final in 2015.
The NBA Finals hasn't been much better. It took me longer than most to warm up to the Golden State Warriors. I rode the half-court, your-shooters-will-go-cold philosophy for many years too long.
They're an all-time great team and a dynasty, all right? But I'm not conceding that the '86 Celtics wouldn't wipe the floor with Golden State. Also, the only time LeBron James' supporting cast was fully healthy, in 2016, he beat the Warriors.
In sports, you can be wrong and not really admit it. So many "but's" and "what about's" follow every sports argument that in very few cases do you actually have to take a major loss. The whole cottage industry of sports radio, and to varying degrees sports Twitter, grew out of that model.
I tried to think of some old takes that I can't make excuses for and, to be brutally honest, I'm coming up empty. I guess I don't really dig in on opinions all that often, and the ones I do dig in on turn out to be right (I hope).
Maybe my problem is that I tend to change my mind.
I can think of a few star players that I was pretty slow to come around on. I didn't love Patriots receiver Julian Edelman in 2013. He's still not as good as Wes Welker, but nonetheless a great player who's a franchise Hall of Famer (not a Pro Football Hall of Famer).
It took me a minute to recognize how good new Pats QB Cam Newton was, and while that made me right about that aforementioned Panthers Super Bowl, changing my mind makes me excited to see what Newton does this fall in New England.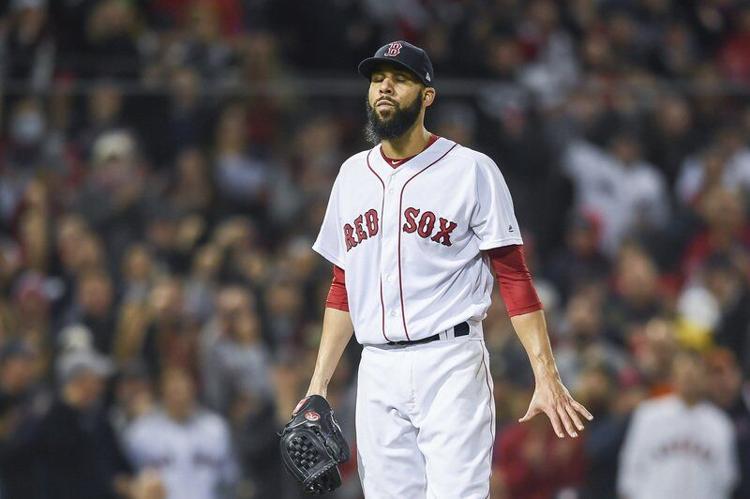 Former Red Sox pitcher David Price is a guy I was very wrong about. I defended him in his first few years in Boston. Great numbers, the postseason is a small sample, the attitude problem is overblown, etc. Then he went off the rails by digging in against Hall of Famer Dennis Eckersley in a well publicized spat. I was not going down with that sinking ship.
I guess I was wrong that the Celtics should've held on to Isaiah Thomas a few summers ago, considering that he's never fully healed or been the same explosive scorer he was when he was my favorite pro athlete for a few months. But considering how poorly the experiment with Kyrie Irving went, was I really wrong? That's another layer sports wrong-dom ... if the thing the team did instead of your thing didn't work either, do you need to own your mistake?'
I didn't think ex-Bruins boss Claude Julien would get another NHL job quickly after being sacked. Montreal hired him mere days later. I even Tweeted the Fonz "wrong" image at the time. Every instinct in my sports brain wants to say "Look at new coach Bruce Cassidy's record since then versus Julien's" instead of "yeah, I missed that one."
I still can't put my finger on this phenomenon. Why can't we just say we were wrong instead of looking for justifications and reasoning through the "yeah, but" cycle? Maybe in part because sports never end; every new game and new season is another chance for our opinions to come true. Maybe it's because this stuff isn't scientific ... the results are not as concrete as an experiment in a lab and thus easier to argue.
I'd like to think it's because I want to explore my own lines of logic. It's far too simple to say wrong and much more fulfilling to explore how I formed that particular wrong opinion. Go deeper and see why it might not be so wrong after all. It's an intellectual exercise, a worthy pursuit.
Or maybe that's just what you tell yourself when, like the Fonz (and seemingly like Patriots coach Bill Belichick), you freeze up whenever it's time to say the word wrong.
###
If you memory is better than Matt Williams' and you remember a very wrong sports opinion he's had in the past, let him know at MWilliams@salemnews.com or @MattWilliams_SN.