Patriots linebacker Brandon Copeland knows a thing or two about hard work and education. 
During his college days, the now 29-year-old was captain of the football team at the University of Pennsylvania, helping his squad seize an Ivy League championship. As hard as he worked on the field, Copeland dedicated himself just as much in the classroom, graduating with a Bachelor of Science in economics. Copeland knew that his competitive career could end in an instant, and wanted to make sure he was set up for whatever the future may hold. 
Fortunately, the 6-foot-3, 263 pound defender has been able to carve out a nice career in the NFL, spending time in Baltimore, Tennessee, Detroit, New York (Jets) and now New England. But when he's not not putting his body on the line every Sunday for his new team, he's teaching a financial 101 class at his alma mater U. Penn. 
Tuesday evening, the multi-talented athlete and educator teamed up with FitMoney.org to host an open Zoom chat for high school students looking to learn a thing or two about financial security and other life tips, while also diving into his journey as a football player.
"As a ninth grader it really sunk into me that, 'Hey, if I put all my eggs into this football basket and I do not make it that's going to be a pretty hard pill to swallow,'" Copeland said in the chat. "To have my identity tied to that whole thing and then God forbid I get hurt, that's completely out of my control. So I started to look at football as a means to an end; it doesn't just have to be that you're a football player, it's about finding something that you're talented at that you can use as a launch point to get you something else that you're interested in."
Insert economics and finance. 
On the field, Copeland is a capable defensive force who hopes to aid the new-look Patriots in another Super Bowl run. But when his career inevitably comes to a close, he'll have something to fall back on that he's passionate about. 
Copeland's educational chat began with a lengthy introduction on his football career and the grind he went through to get where he is today. He spoke about that down moments, the moments of doubt, and what it took to stay motivated and dedicated to reach his goals. All that tied directly into his path as an educator. 
Both intelligent and inspiring, he held a Q and A segment for the virtual room. He offered advice stemming from personal experiences and was honest and straight forward with his responses.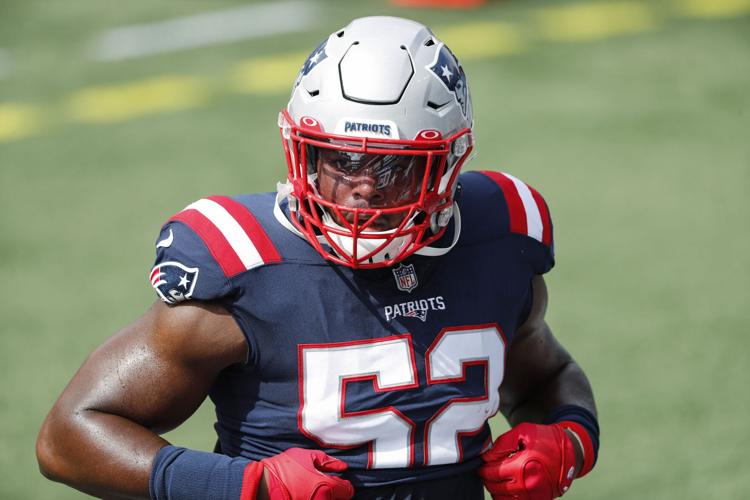 "Life is about prioritizing the things you're passionate about," said Copeland. "I challenge you to say yes to as much as you can because when you're learning about what you want to do it's just as important as learning about something that you don't want to do. As my vision has been more defined and I know my own goals and aspirations, I'm now only working on things that I am passionate about. When you can be passionate about the things you are doing, you're blessed. It's never tedious, and you naturally find time to push yourself through."
To learn more from Copeland follow him on social media @bcope51. To learn more about FitMoney, their mission and ways they can help you, visit www.FitMoney.org.